Was recently troubleshooting an issue with the Veeam Backup Enterprise Management (VBEM) web portal showing 'Service Unavailable – HTTP Error 503. The service is unavailable'. Checking Windows event logs. the following error was recorded.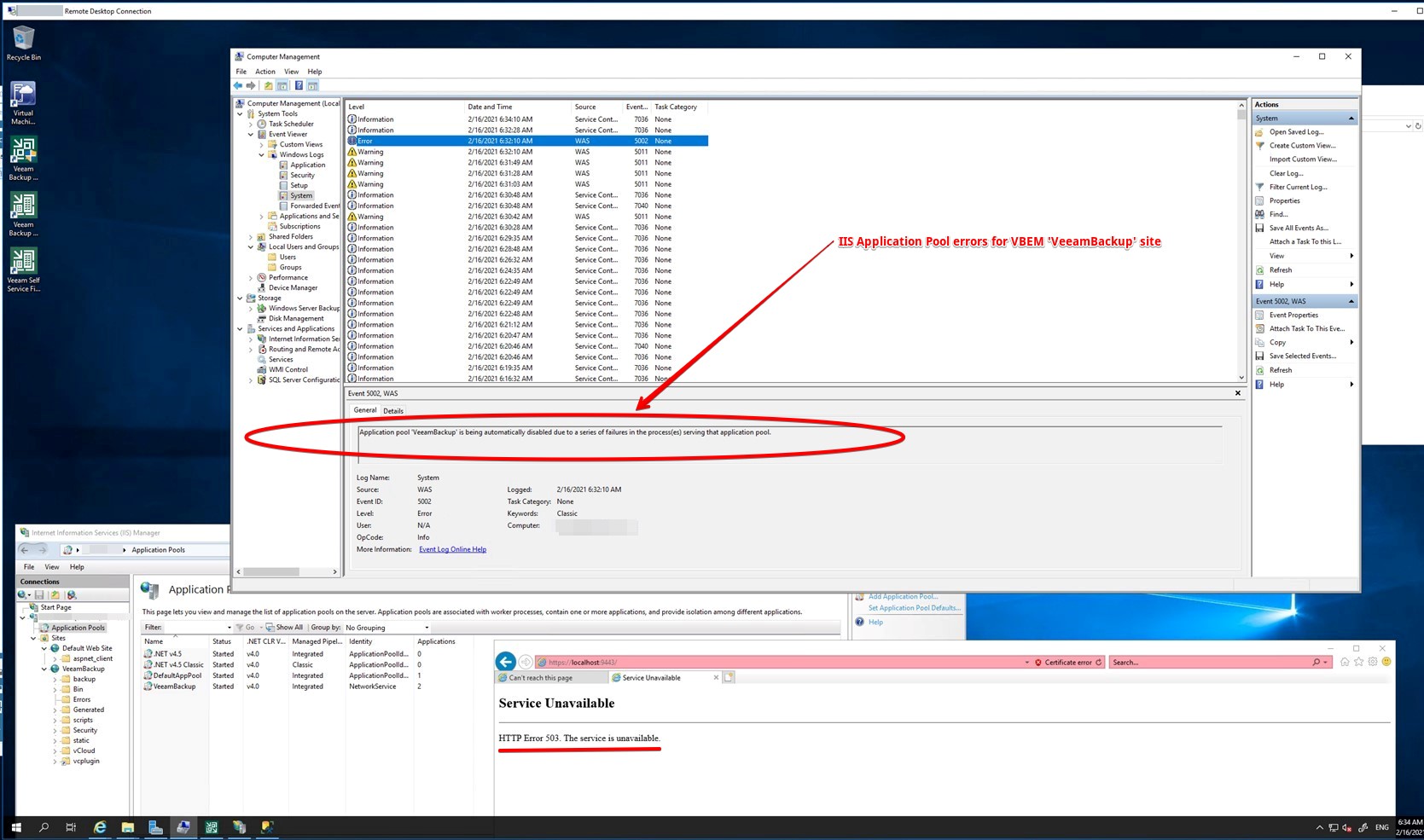 Turns out this is a known problem when VBEM is deployed on a machine that also has System Center Operations Manager (SCOM) agent installed.
To resolve this issue, it requires temporarily uninstaling the SCOM agent, restarting the VBEM service, verifying the VBEM portal works then finally reinstalling the SCOM agent using a particular method detailed below.
Continue reading