Experienced this error 'Collected SQL Server transaction logs do not match any existing database backup: [DB Name]' recently for a customer,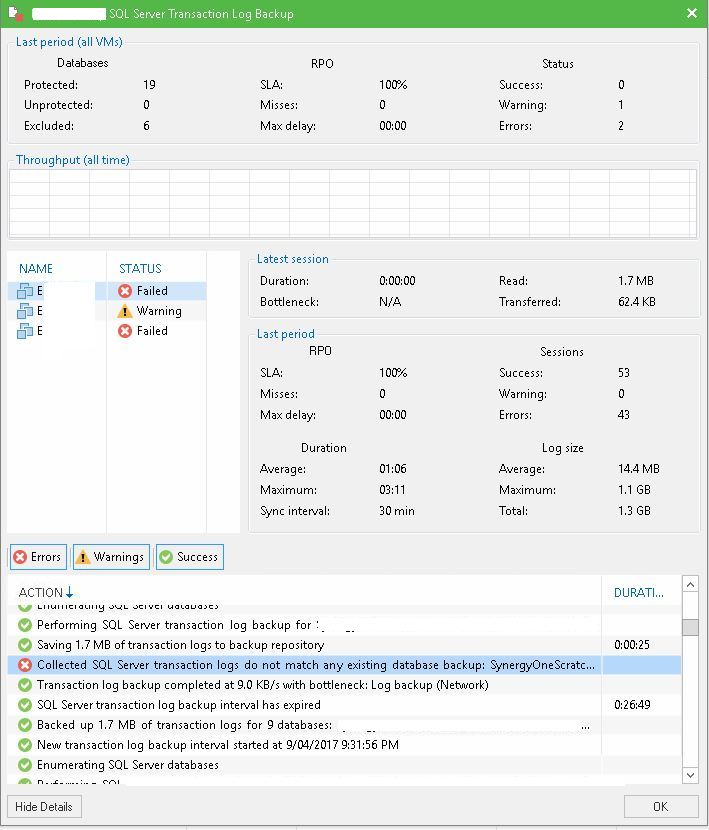 Luckily there is a Veeam KB article on for this error which can be found
here
.
Unfortunately, the solution provided ' Start the Backup Job (right click the job > Start).' didn't fix the problem. Well to be precise, it worked for about 24 hours and then the error returned.